WHAT IS CULTURE CO-WORKING?
WHEN YOU THINK THERE IS A DIFFERENT WAY
Do you think there should be a different way to work?
Are you one of the many people who want to be independent with flexible working hours?
Do you believe in a balance between work and home life?
Committed to your work and home life and wanting to succeed in both?
The 9 to 5 office job doesn't work for everybody. Independent people know what needs to be done while also making time for what's important for them in their home life. By doing this you are a more productive and a happier person.
Culture Co-Working provides the flexible working hours that are needed in a professional co-working space while promoting a healthy work life balance.
We offer the following:
High Speed Broadband
24 / 7 access for our members
Free parking 24 / 7
Hot desking / Own desk for members
Meeting & Conference rooms
Presentations and social events
Locker storage
Only 10 mins walk from the South Mall
A running club tailored to your needs
Easy access by bike from town or the suburbs with a cycle lane running from Rochestown & Passage West to the marina.
We are based in Marina Commercial Park in a 1,600 sq. ft. premises with ample parking and just 10 mins walk from the South Mall. Everybody is catered for from those who want to rent an office / hot desking for just a few hours to small groups who need office space on a monthly basis. There is 24 / 7 access for all members and the opportunity to join the running club, attend presentations and take part in activities such as operation transformation or other healthy eating / living activities.
The marina has some of the nicest running or walking trails in the city and with the showers we have on site any time is a good time for a run. There are dedicated cycle lanes to the marina. Fancy eating out or grabbing a coffee? The marina and Blackrock has some of the nicest places to eat in Cork.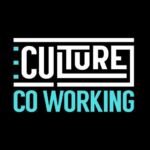 WHEN YOU THINK THERE IS A DIFFERENT WAY
ASK A QUESTION / CONNECT WITH US
Contact us with any queries you may have.
Our MD and founder is Andrew Whitaker, a 41 year old, married to his lovely wife Victoria and father to his daughter Alexandra a 8 year old going on 21.
Andrew has previously worked in the motor industry. He has a BSc in Information Systems from Dublin Institute of Technology, an MBA from University College Cork and is currently studying Digital Marketing in the Cork Institute of Technology.
Andrew is a member of Cork Harlequins, Monkstown Bay Sailing Club, a keen Munster fan and a very amateur "runner".
Unit P5, Marina Commercial Park, Centre Park Road, Cork.