Welcome to Cork
Cork City and County are located in the southwest region of Ireland, with Cork City being the second largest city in the country after Dublin. The county of Cork is the largest county in Ireland, covering an area of over 7,500 square kilometers.
Cork City is situated on the River Lee and is known for its rich history, cultural attractions, and vibrant nightlife. Some of the top attractions in the city include the English Market, St. Fin Barre's Cathedral, Cork City Gaol, and the Crawford Art Gallery.
Outside of the city, County Cork boasts stunning coastal scenery, picturesque towns and villages, and a wealth of outdoor activities such as hiking, cycling, and water sports. The region is also home to several historic sites and landmarks, including the famous Blarney Castle.
Whether you're interested in history, culture, outdoor adventures, or simply relaxing and enjoying the scenery, Cork City and County offer something for everyone.
Cork's Attractions
The English Market: https://www.corkcity.ie/en/english-market/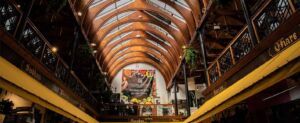 Blarney Castle and the Blarney Stone: www.blarneycastle.ie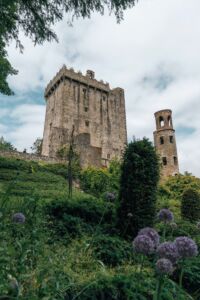 Photo by Karsten Winegeart on Unsplash