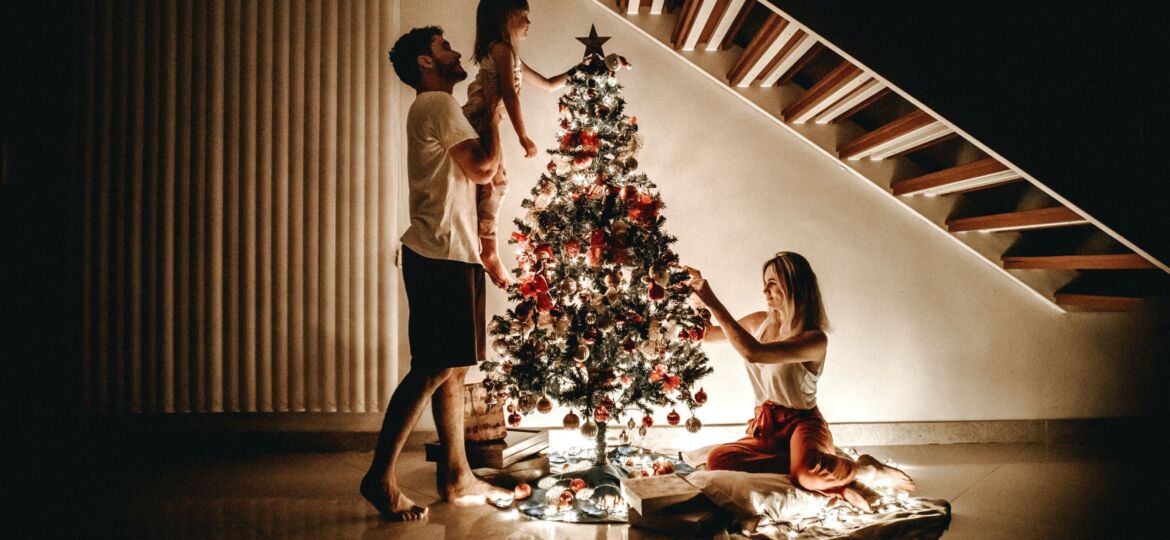 If you're hoping to have yourself a merry little Christmas this year instead of a busy little one, the 300 Connected Hubs around Ireland might just be the festive miracle you're looking for.
Make the most of Christmas 2022 by tailoring your work around your plans instead of your plans around your work. Return home earlier or stay a little longer, by using a remote working hub near you.
Jingle all the way to a longer Christmas break
Between competing with other shoppers amidst seasonal madness, wrapping up your work (and your gifts) before the year's end, and then finally squeezing in quality time with loved ones; Christmas can leave us full of good intentions but tired and time-poor.
To beat the crowds, skip the traffic and boost your work/life balance, why not relocate to your relatives or your Airbnb earlier than planned? Using your choice of local Connected Hubs means it couldn't be easier to finish off your work commitments while still getting into the festive spirit.
Saving your precious annual leave and letting you spend more time with friends and family, registering for the National Connected Hubs Voucher Scheme is the ideal way for first-timers to try co-working. The vouchers are valid until 31st December 2022 with the scheme letting you book up to three free co-working days in participating hubs. Some hubs are even open during Christmas week – check the site to find out which.
With meeting rooms, hot desks, conference facilities and more, using a co-working hub can even let you extend your Christmas break into the first weeks of the new year – meaning no more tearful goodbyes on New Year's Day.
The only question now is, where will you spend the most wonderful time of the year?
Driving home for Christmas
 Now that you've decided to tailor the break to suit your festive plans, driving home for Christmas means green lights all the way.
Foregoing the motorway madness on December 23rd, you'll already be back on home turf enjoying the comforts of family and will have done a number of days' work at your nearest hub too.
And there's no more cramming overdue catch-ups with friends into a finite few days either. At a moment's notice you'll be trading stories by a roaring fire, mulled wine in hand.
Being back in your home town or with relatives earlier in December also means you can easily shop local for those stocking fillers, a welcome boost to independent retailers in towns and villages across the country.
Silver bells… it's Christmas time in the city
At GLOW – A Cork Christmas Celebration, expect illuminations, ferris wheels and family-friendly festive events in the city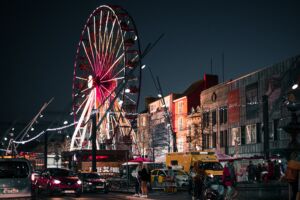 .
Book early and get ready to relax
So what are you waiting for? Don't miss out on the joys of the season. Make the most of your Christmas break with Connected Hubs.
Find out more about our Hubs and the National Connected Hubs Voucher Scheme.
Thanks to Connected Hubs!
IMAGE CREDITS.
Photo by Jonathan Borba on Unsplash
Photo by 2sometravel on Unsplash