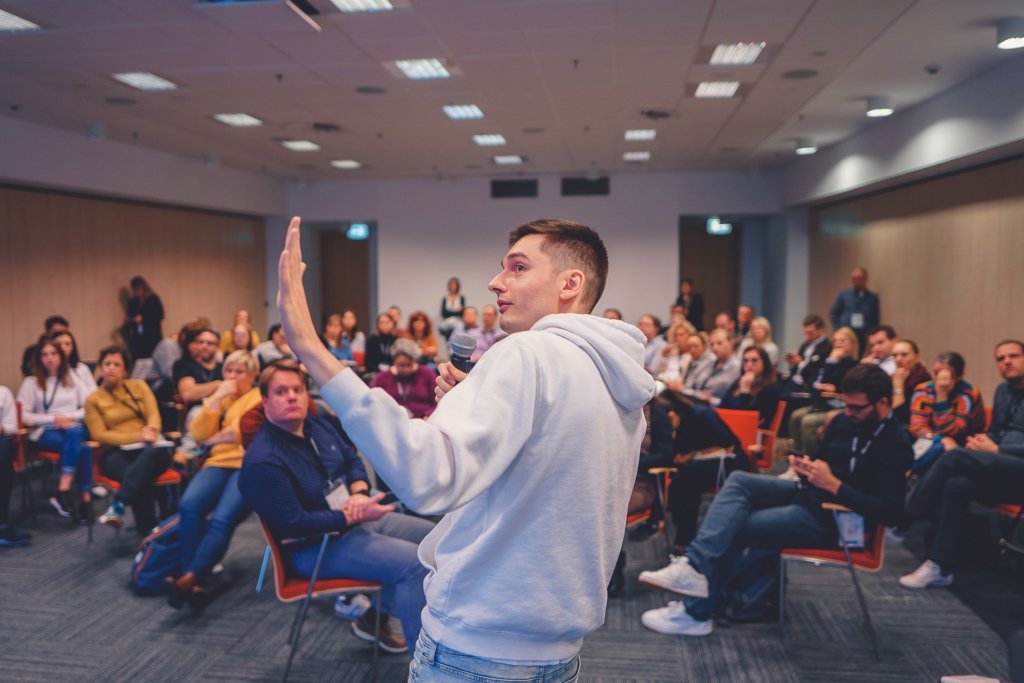 Two weeks ago I travelled to Warsaw for my first ever Coworking Europe Conference. I travelled out on my own and while I knew there were some other people coming out from Ireland I knew very few people heading to the conference. The main reasons why I went was to see what was coming down the line for coworking. It was also an opportunity to get a different viewpoint from people. In Ireland we can be overly influenced by American and UK perspectives at times. This conference was in Eastern Europe I was hoping to learn more about that area.
I had never been to Warsaw before and was I surprised by what I saw. The city is booming and just coming in from the airport was so smooth, the whole time I was there the transport system was a dream. The city skyline is so impressive with so many blue chip companies located there. The people were also very friendly and would really help you with directions if you got lost. The city has an unemployment rate of just 1.4% and the coworking scene is booming.
With over 600 people attending, the conference was the biggest one I had ever been at for coworking. There were people there from all over Europe, the US, South Korea and Japan. On the first day I soon learned that most coworking spaces have the same opportunities and challenges no matter what country or city you are in. Some spaces were further along the journey then I was and some were just starting out. What became very apparent is just how important coworking spaces are in providing alternatives for companies and in particular remote working people.
In terms of the future Co-living spaces are growing and will become more common. Co-living can help rejuvenate more remote locations by providing a space not just to work but to live. It can help new people moving to a city where the rent is high to keep their costs low. Additionally they provide a space where people can meet people and not feel alone in a new city. Other coworking spaces are focused on becoming carbon neutral or reducing their environmental impact.
What is clear is that coworking and co-living are ideally positioned to adapt to the new ways of living and working. Not all conference goers were involved in coworking directly there was a significant representation of government and local authorities there to study the benefits and see how they can grow coworking and co-living in their locales.
All in all it was a great trip and really informative but importantly a friendly and welcoming conference. The chance to meet so many new people, make connections and learn from them is invaluable. Ireland's coworking scene is developing nicely and we will see many of these ideas from Europe coming here in the not too distant future.
Andrew